Future Downtown Plans
There are many new and exciting changes coming to the Livermore downtown. Plans and construction for the new downtown are currently underway. The city is working with local consultants and developers to create new commercial buildings, cultural facilities, and workforce housing. They are also collaborating with local artists to create pieces for the art in Stockmen's Park.
The main concern that the city wanted to address was the lack of parking for those going to the downtown. Therefore, the city is building a parking area with diagonal parking spaces and an a parking garage. Additionally, they plan to build Stockmen's Park. The park will be over 3.5 acres, shaped in a horseshoe, and dedicated to our veterans and ranching heritage. The city is also building a boutique hotel that will have space or meetings and an underground parking garage; it will have about 125 rooms. Another set of buildings underway is a housing complex that will have about 130 units and underground parking as well. There are several proposed cultural facilities for the area: small theatre, outdoor stage, science and society center. All of these changes will take a few years to complete, but when they are finished the downtown will be even more lively and fun.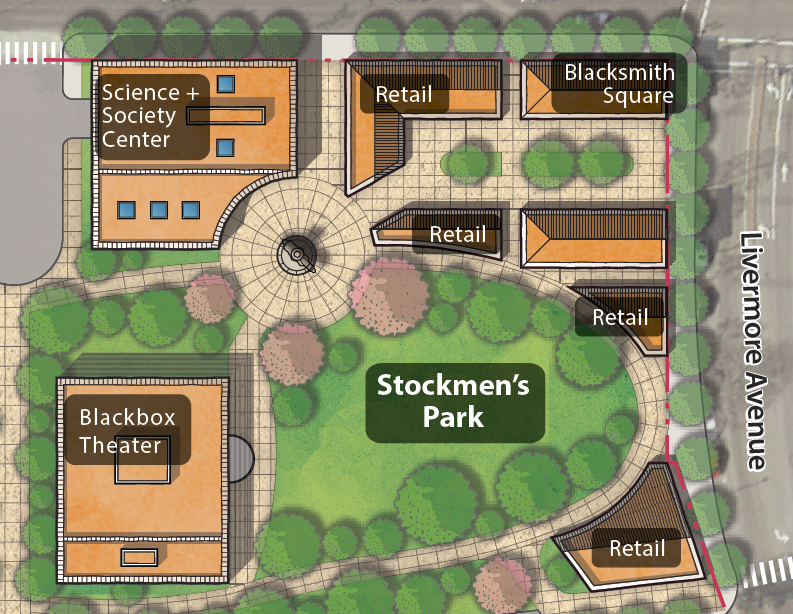 Coming Soon
There are several businesses that will be coming soon to Livermore.
Monica's Livermore
The first is Monica's Livermore a family owned restaurant focusing on made-from-scratch food with a friendly atmosphere. Their mission is to prepare all of their food with quality ingredients and to provide a menu full of healthy options.
https://www.monicaslivermore.com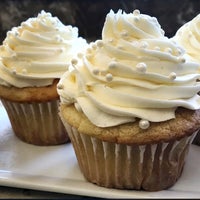 Pennyweight Craft Brewing
Next will be Pennyweight Craft Brewing a brewing company that brings a traditional style approach with unique characteristics. They want to provide customers with uncompromised, high quality, handcrafted ales.
http://www.pennyweightbrew.com
Rusty's Chophouse
Third is Rusty's Chophouse a steak and seafood restaurant. In addition to fine foods, they will also be offering cocktails, beer, and wine. The restaurant owners currently own another restaurant in Livermore and are excited to expand.
https://www.facebook.com/RustysSteakChopHouse/
La Botica
Fourth is La Botica a Mexican restaurant. They will serve both traditional Mexican dishes and cocktails that focus on tequila and spirits. The restaurant is a tribute to Mexico's native spirit, mezcal, and other expressions.
Pots and Pans
Pots and Pans is another store that will be hitting the Outlets soon. As the name entails, the store sells a wide variety of cookware, kitchenware, and tableware products.
H&M
Another store coming to the Outlets is H&M. The well-known brand sells fashion items that are up to date with the latest trends.
http://www2.hm.com/en_us/index.html#modal-1
Karl Lagerfeld Paris
Karl Lagerfeld Paris is another store coming to the Outlets. The store will offer ready-to-wear women's apparel, accessories, shoes, and bags that are creative and cutting edge.
https://www.karllagerfeldparis.com/home.do
Perry Ellis
Also, the Outlets is expected to open a Perry Ellis soon. The store specializes in clothes for the modern man that are personal, easy to clean, travel well, and feel great.
Go! Calendars, Go! Games, Go! Toys
A store soon to come to the Outlets is Go! Calendars, Go! Games, Go! Toys. It is a member of the largest operator of seasonal, mall based pop-up stores in the world. They offer calendars, games, toys, puzzles, and gifts.