New Businesses
Livermore is constantly growing and changing with many new and diverse businesses coming to the city. There are several businesses that have recently come to the city.
Fortune Emporium
The first is Fortune Emporium a boutique that supports small batch artists and brands. They offer unique and limited products that aim to unite the community through art, music, and design. Their products include accessories, home goods, apothecary items, and apparel.
The Press
The second is The Press a small artisan cafe. They offer breakfast, paninis, small bites, and coffee. Their main focus is on providing customers with the freshest, seasonal, natural, and organic items.
http://www.thepressartisancafe.com
Hops and Sessions Taproom
The third is Hops and Sessions Taproom a beer garden. It is the only self-pour tap room in Livermore offering 28 beers and 2 local wines. Upon entering the taproom, customers are given a bracelet that they then use to keep track of which beers they try. After they are done tasting, customers are charged by the ounce.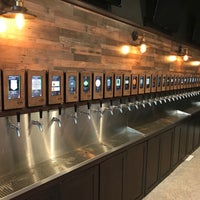 Bottega Veneta
A store recently opened at the Outlets is Bottega Veneta a luxury brand best known for its leather products. They pride themselves in having products with outstanding craftsmanship, innovative design, contemporary functionality, and high quality materials.
https://www.bottegaveneta.com/us
Francesca's Collection
Another new store to the Outlets is Francesca's Collection a boutique offering unique pieces filled with charm. They sell women's clothing, accessories, and gifts.
Docker's
The Outlets also recently opened a Docker's. The popular brand offers a variety of denims, garments, and other accessories at a discounted price.
https://www.dockers.com/US/en_US/